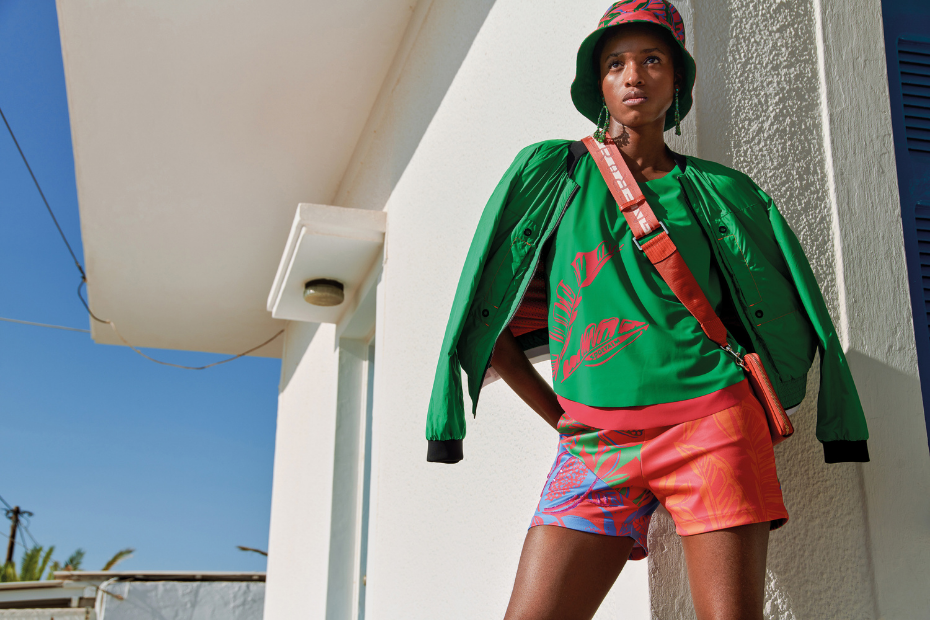 Colors Spring/Summer 2022
We already have spring both outside the window and the calendar one. What colors dominate this season SPRING/SUMMER 2022? It is a series of eye-catching energetic, juicy colors, ranging from pink, yellow, white, orange, and ending with more pastel colors. The rule is that the more colorful the better. Below are the colors that are most in demand this season!m sezonie!
PINK COLOR
The pink color is associated with hard candies and girlishness. However, not this season. Pink is good energy, optimism and fun. This is one of the most fashionable colors this season. Pink dresses, jackets and suits rule the spring catwalks. From pastel, dirty pink, to intense pink, to dark fuchsia. Pink is a symbol of confidence and femininity this season.
Our suggestion is pink bright pink dress and powder pink schmizjere dress.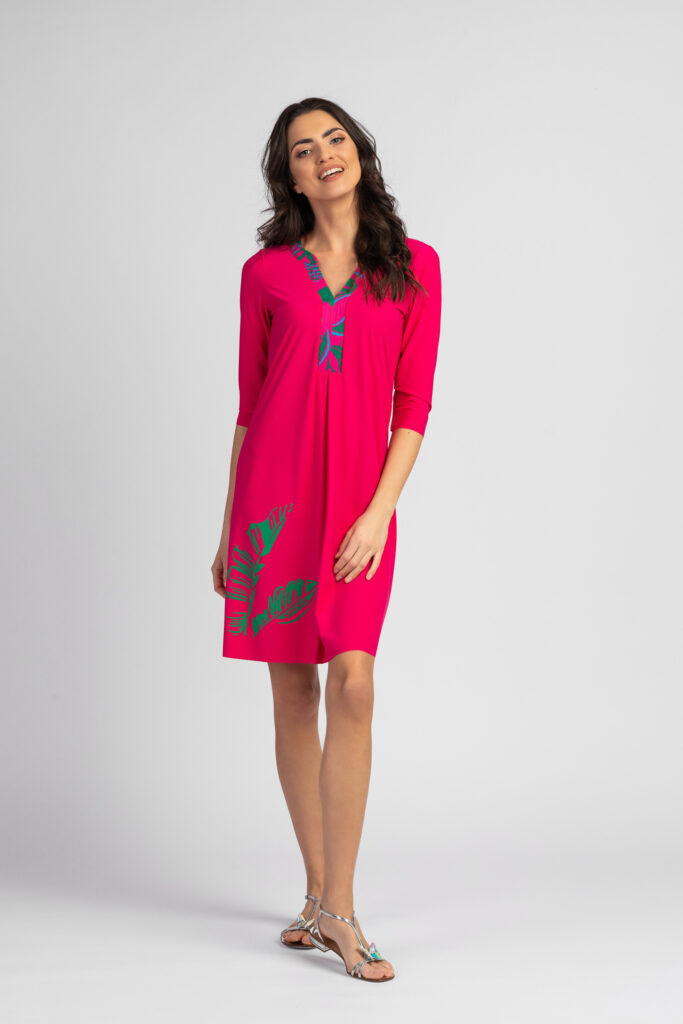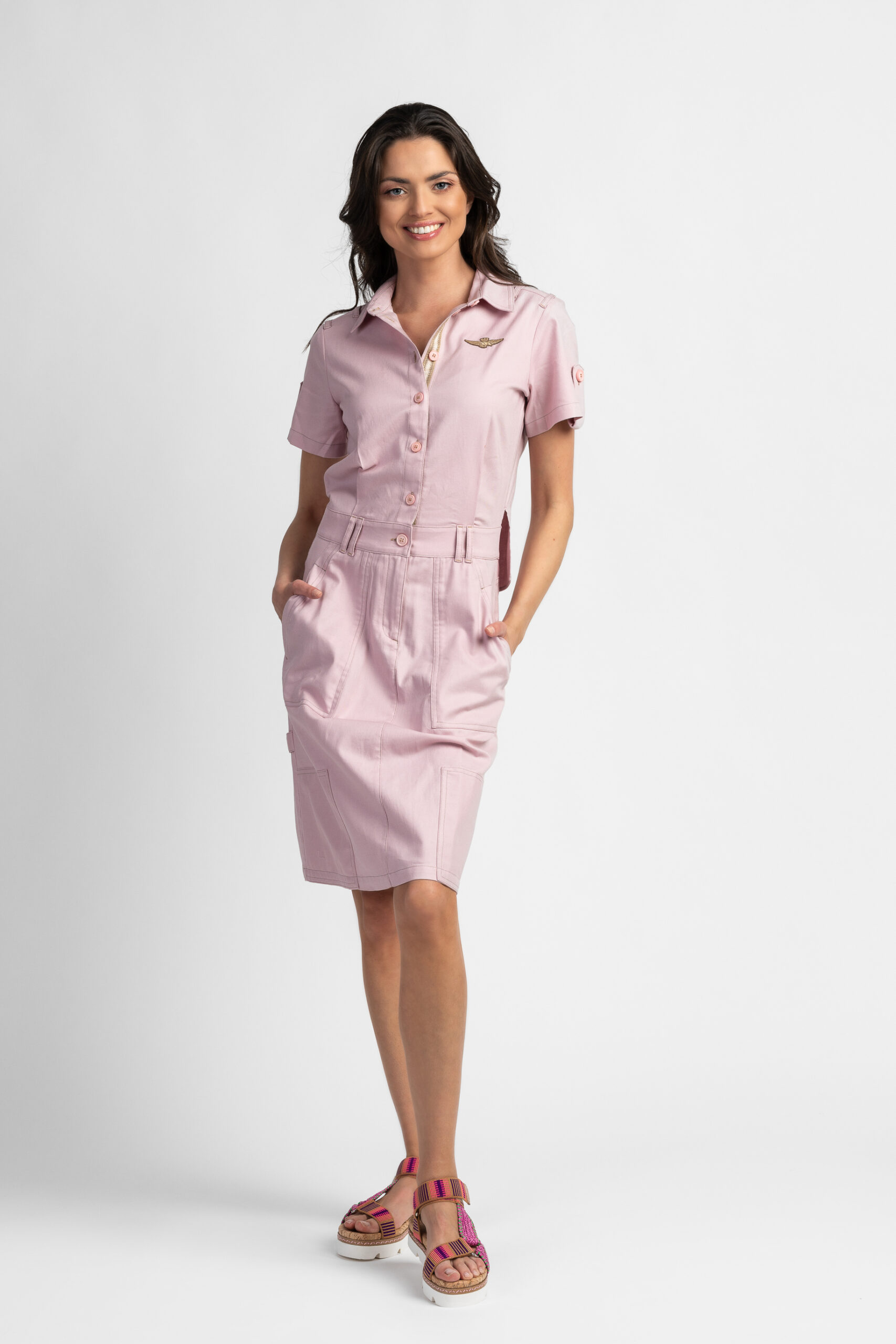 ORANGE COLOR
One of the most fashionable colors of the Spring/Summer 2022 season is orange in literally every shade. Starting from delicate, pastel, peach shades, to strong and intense. The orange color adds energy, and at the same time remains elegant and minimalist.
In our store in the orange shade you will find a beautiful long leopard print dress with orange inserts and elegant orange blouse matching both skirt and trousers.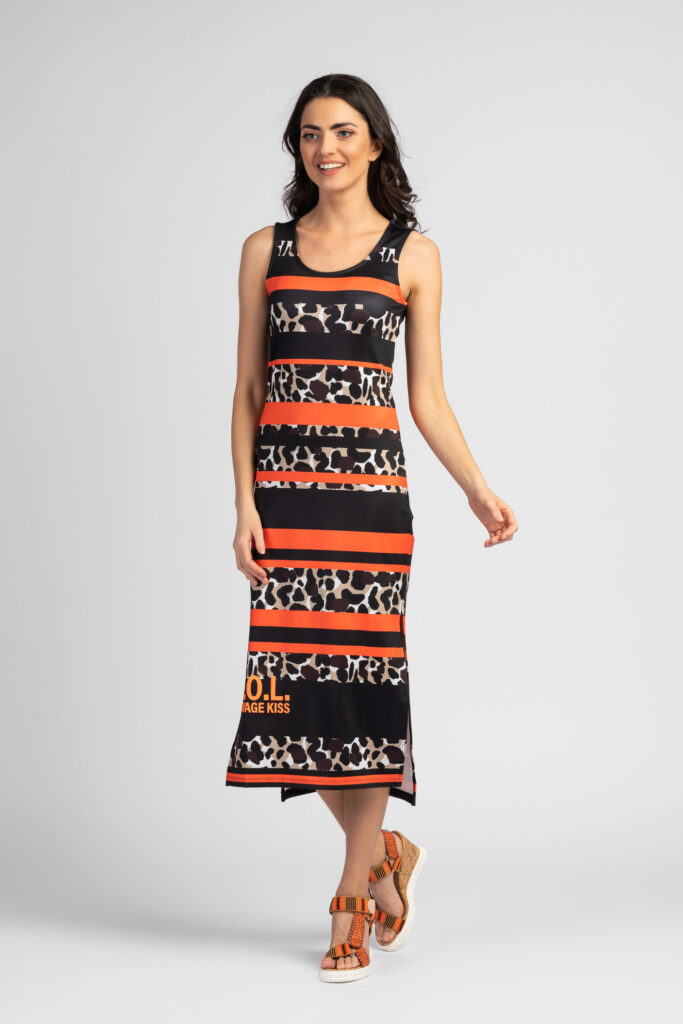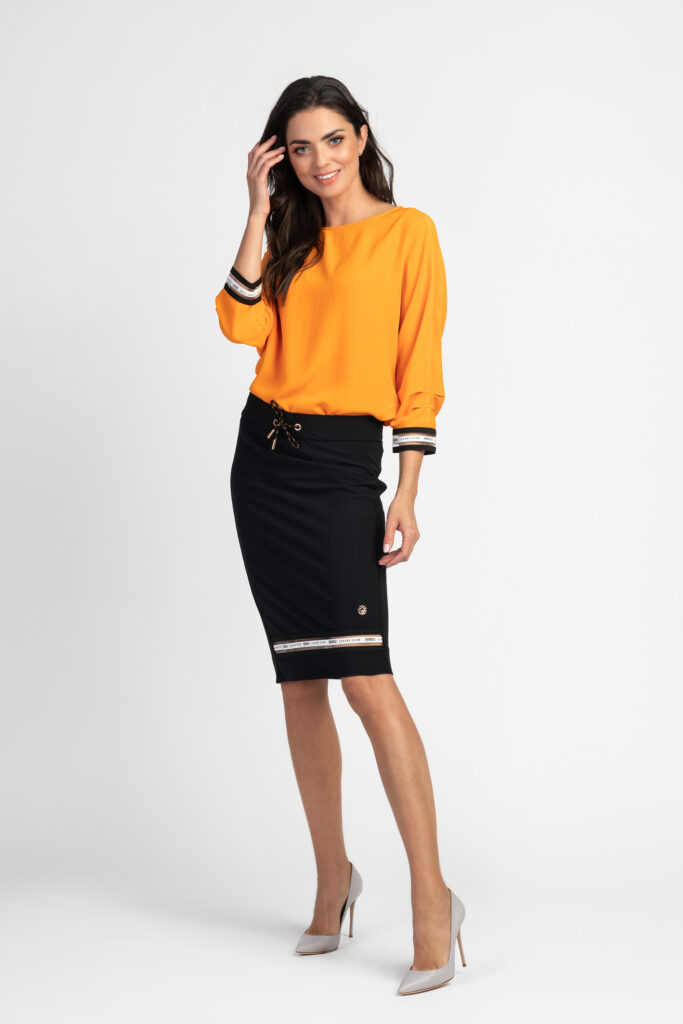 YELLOW COLOR
The yellow color trend has been going on since autumn. In spring, this color also reigns on the largest catwalks, but now a more intense shade full of energy is proposed, reminiscent of blooming daffodils. This range also includes a shade of gold, which is one of the hit colors this spring. Yellow color can be combined with many colors that are fashionable this spring-summer season, including purple, orange and pink.
Our proposal for clothing in this shade is reversible jacket on one side in a leopard fashionable animal print, on the other side in yellow. The second proposal is a beautiful gold leather jacket.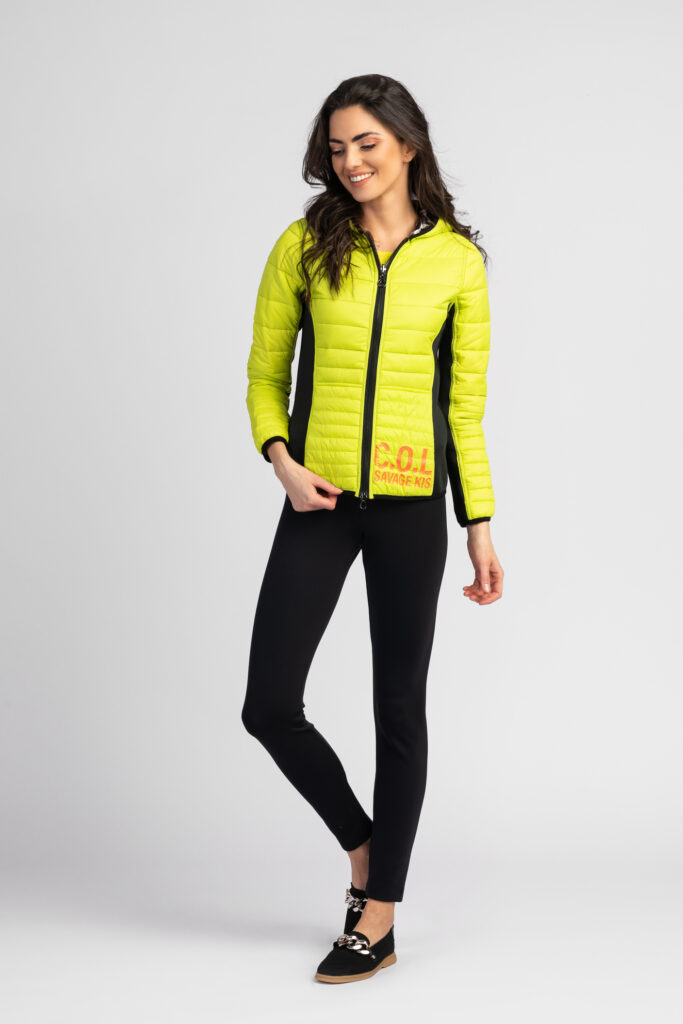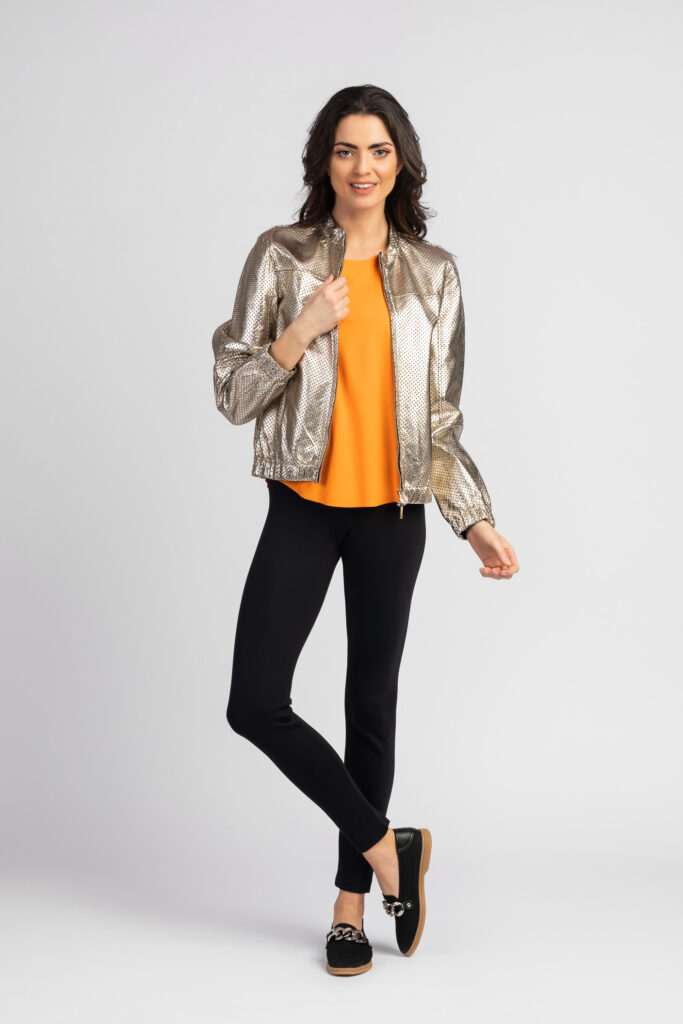 GREEN COLOR
Green, similarly to yellow, is associated with spring, the awakening of nature to life, with freshness. So it could not be missing among the hit colors of the spring season. This color appeared in many spring-summer 2022 collections. Starting from very deep shades of green that suits almost everyone, to emerald green, to pastel greens.
Our green suggestion is simple dress with pink accessories and juicy, energetic bomber jacket.
VIOLET COLOUR
The most fashionable color of 2022 was the shade -soon-will-be-king-indoors-and-not-only-211209103648″>Very Peri – purple with a touch of blue. Very Peri is designed to stimulate creativity, inspire and energize. It is a colorful breath of freshness that could not escape the attention of fashion designers. A distinct shade of purple appeared in many collections for spring-summer 2022. However, let's not forget about pastel purple, which, like yellow, is an extension of the trend from the previous season. Purple tank top is our proposal and colorful blouse with a floral print that combines purple and the hit colors of this season.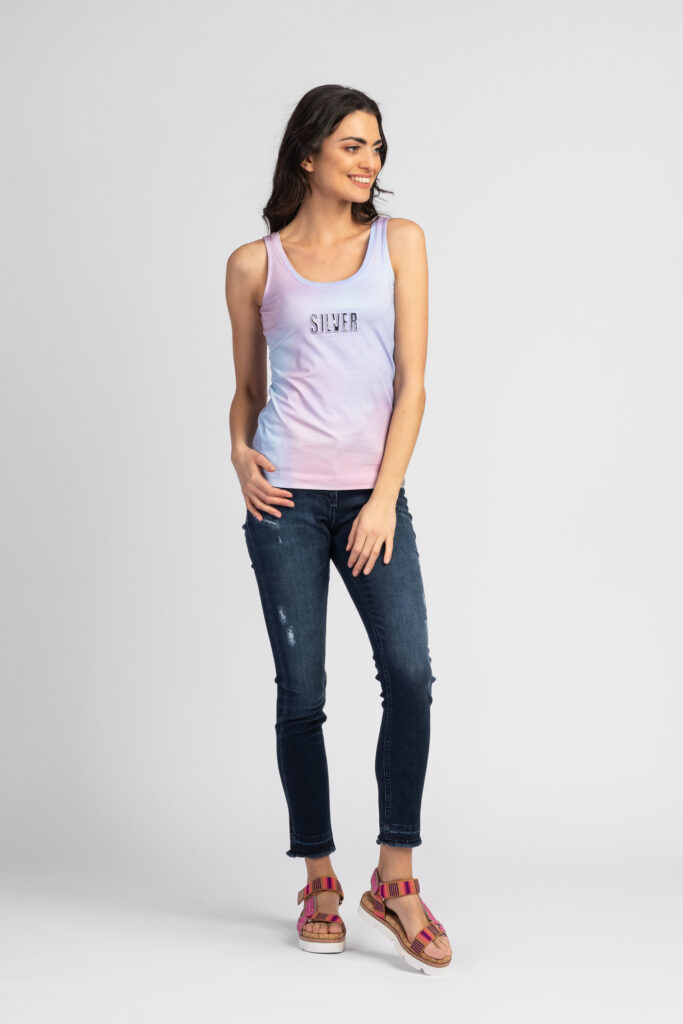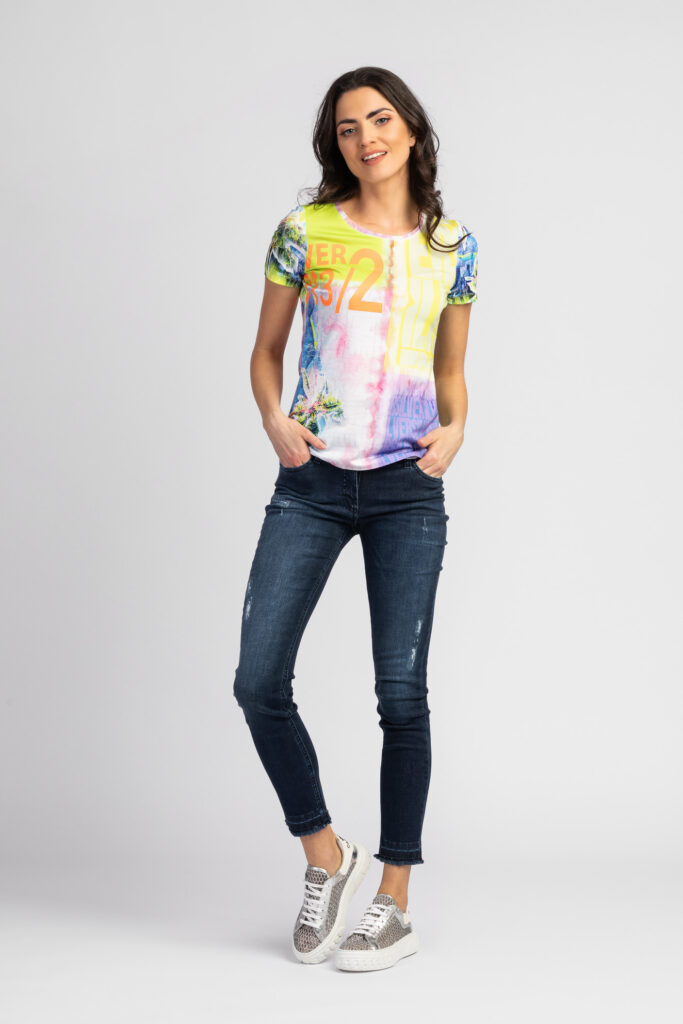 PRINTY
Color trends for the spring-summer season abound in a mix of expressive, strong colors. An intense combination of strongly energizing colors with an animal and plant print is also one of the trends of this season. Animal prints have been reigning on the catwalks for several years, now combined with the hit colors of pink, orange, green, they provoke and stand out from the crowd.
Sukienka w stylu boho na pewno pozwoli Ci wyróżnić się z tłumu. Biała sukienka polo idealna na ciepłe dni oraz krótka dopasowana sukienka połączenie printu i energetycznych kolorów, dodadzą Ci kobiecości.