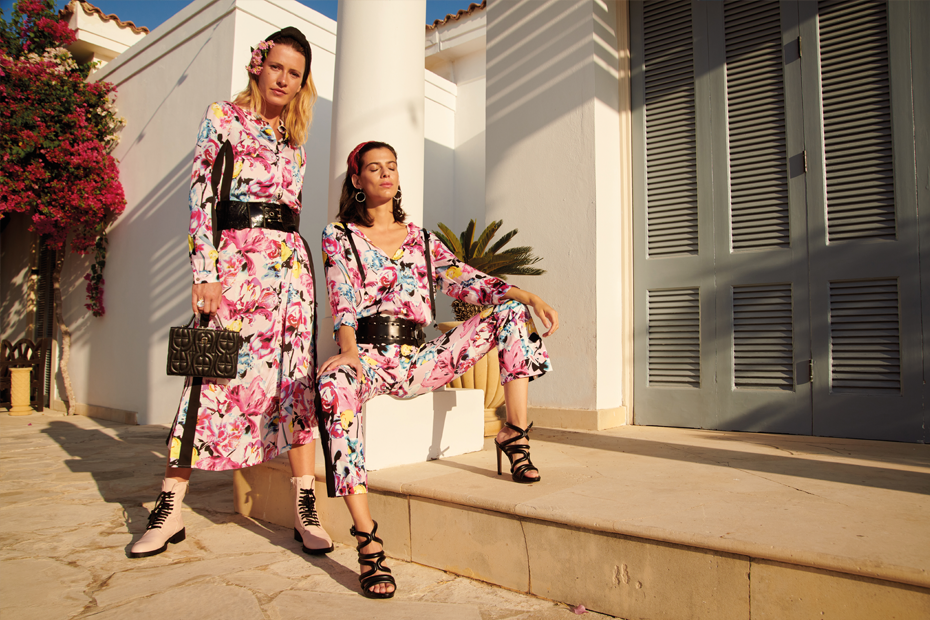 A model for successful styling
Do you often wonder what to combine to feel good and, above all, look good? Get to know some of our tips that will definitely help you choose the perfect styling. We invite you to the next part of the article.
First – BASE
So start from scratch. Basic clothes are always worth having in your wardrobe. They should be the basis of any styling and they affect how the complete look will look.
How best to define what a base is? It is simple in form and colors of clothing, which is designed not to be too conspicuous, but to make the main element of our stylization visible. Every picture needs a background, just like our styling needs a proper base. It is not the base that is supposed to attract the eye, but what is on it. For this reason, basic clothes have classic cuts and subdued colors. Most often they come in the following shades:
grays
white
blacks
beige
pastels
Below we present the ideal use of the base. A suit in an extravagant color combined with a white blouse, which in this case serves as a base.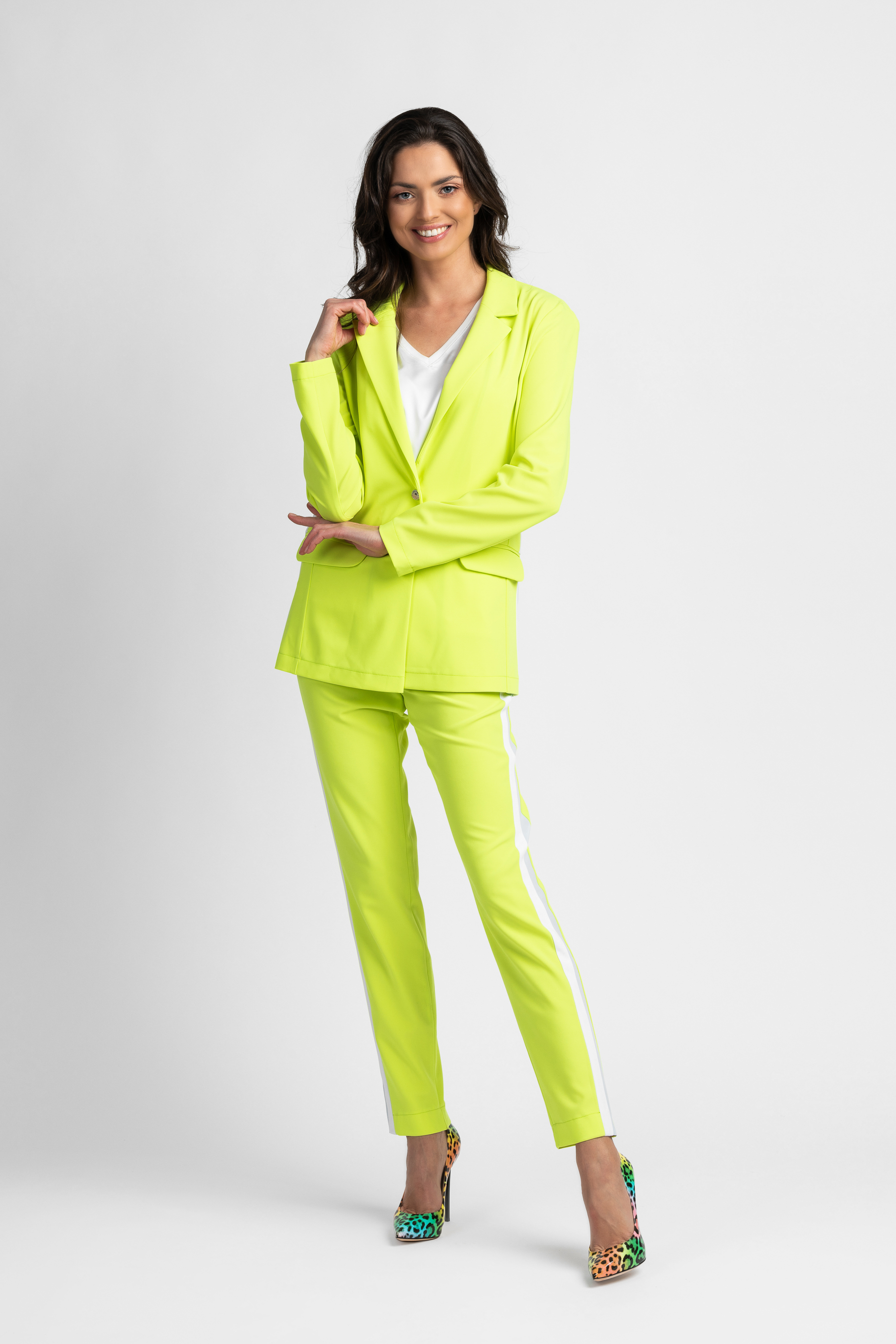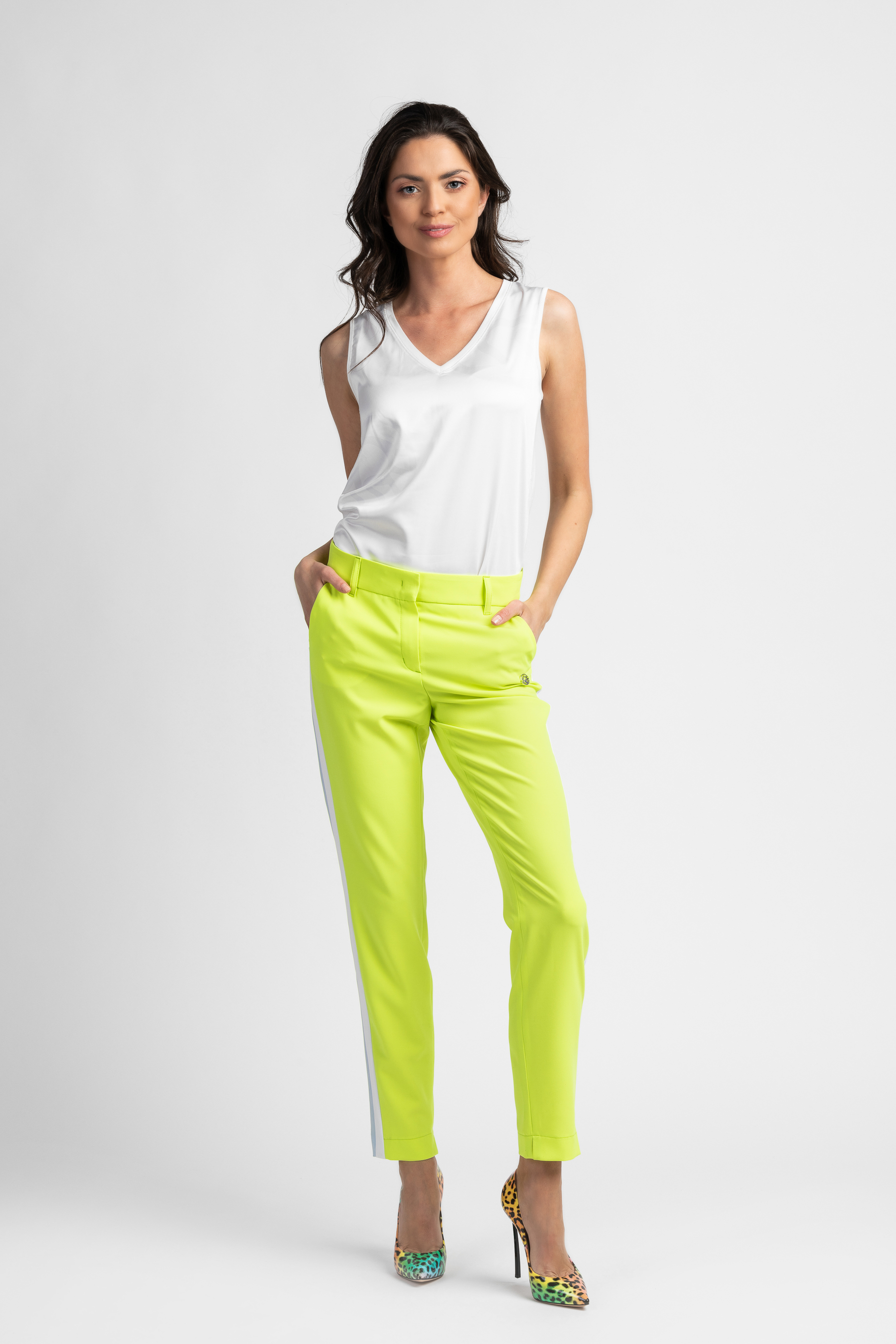 SECOND – COLORS
How many colors can be combined? The basic rule in combining colorful clothes is to choose a maximum of three different colors. Thanks to this, we will maintain moderation and color balance. Styles based on colors that go well together will always attract attention and make you a style icon. Have you heard of related and opposite colors?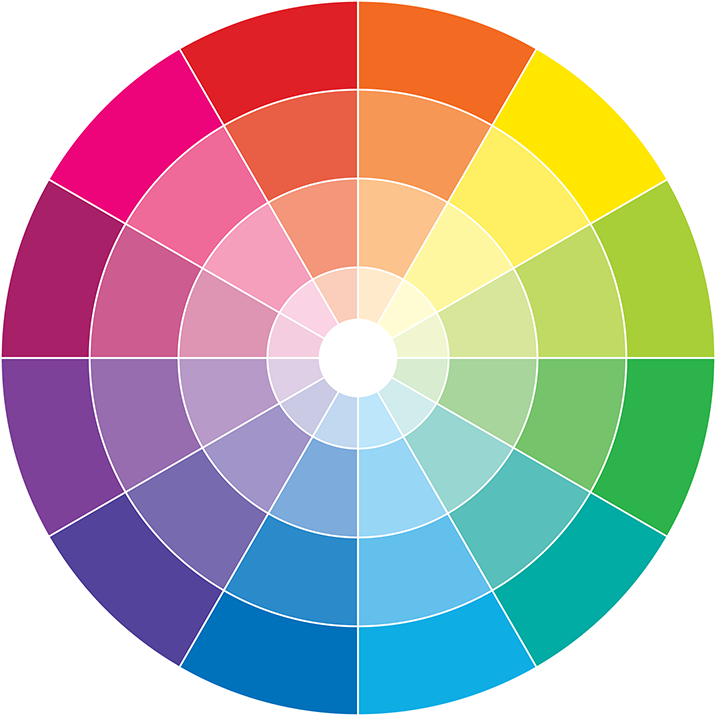 Related colors are colors that are directly next to each other on the color wheel, e.g. blue and violet or green and yellow. Mixing related colors is a surefire way to create a successful look. Same as one color together. A safe connection, and how original.
Opposite colors, as the name suggests, are colors that are opposite each other on the color palette. The combination of these colors is not forbidden at all! On the contrary – if you want your styling to be original and extravagant, this solution is perfect for you. Nevertheless, the trend for stylizations within one color definitely reigns this season!
Third – patterns
Thanks to the patterns, you will undoubtedly give your stylization character. You will make you stand out from the crowd, and the styling itself will give you courage. Don't be afraid of them. Contrary to appearances, it is not at all difficult to compose a matching patterned look. You've probably heard that patterns, prints or motifs can't be combined? Nothing could be more wrong. Fashion evolves every season, and something that was unthinkable 10 years ago, today appears on the catwalks of the most outstanding fashion designers.
A combination of flowers and stripes? Of course! A combination of geometry, animal and plant motifs? Of course! Patterns, regardless of age, perfectly complement and diversify any styling. Animal motifs, flowers, geometric patterns and clear inscriptions give the styling a modern character. Have fun with fashion – have fun with patterns!
Fourth, be yourself
The clothes are for you, not you for the clothes. The most important thing in any good styling is that you feel confident and comfortable in it. Regardless of the color, pattern or cut. If you don't like tight pants – don't wear them, if you're embarrassed by a deep neckline, choose a classic basic T-shirt. Fashion and trends are important – but not the most important. The most important thing is you and how you feel in a given style. If an extravagant patterned dress gives you courage, that's great, but if not, that's not a bad thing either. In our new Sportalm, Casadei and Aeronautica Militare collection, you will surely find something for yourself, whether you like patterns or subdued colors.